Surrey Narrow Gauge Modellers
Narrow But Nice 2004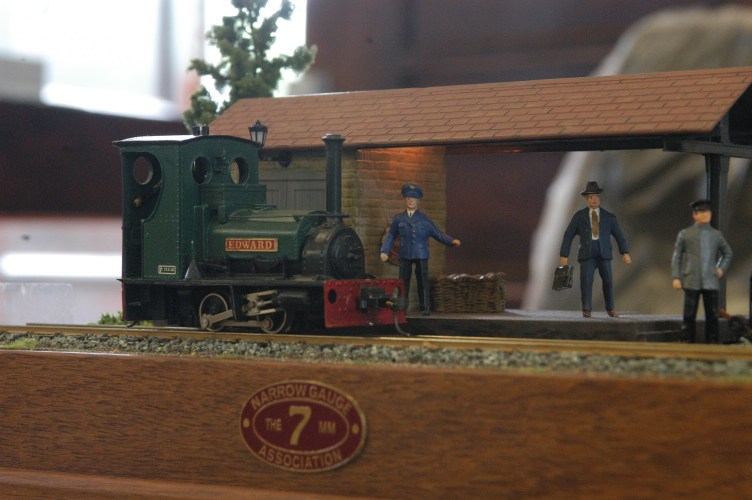 Steyning Slim Line is an improved test track for displaying rolling stock, as shown here. Also on show was an 0-4-4-0 Mallet constructed from two Pug chassis with a Plasticard body. Unaccountably nobody took any pictures of that beautiful beast.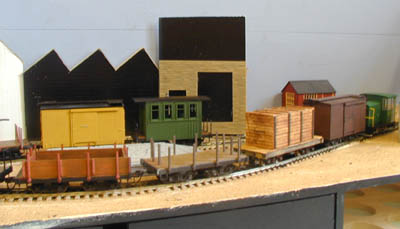 Irkington Yard needs its buildings etc. completing but succeeded well in its main purpose as a shunting puzzle. It kept many visitors occupied with shunting to randomly-drawn requirements.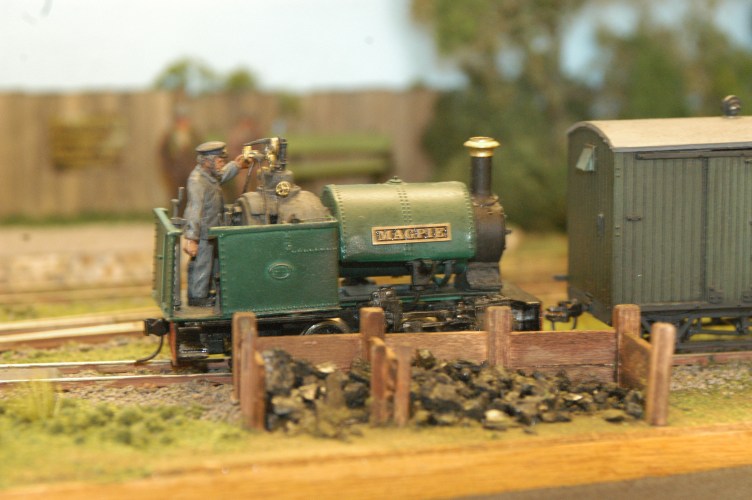 Another photo that needs no caption - this time Bodger's Bottom. It could easily be the real thing.
(c) 2004 SNGMs